C-WMD Network Phase Two Online Symposium – Projects kick-off was held online from 30 March to 1 April. This three day activity focused on facilitated discussion and case study tutorial on four C-WMD projects: Risk Atlas, Dual Use and Emerging Technologies, Trend Analysis and Bio Security project. The main objectives of this activity were to discuss development of four C-WMD Phase 2 Projects, exercise regional cooperation through the RACVIAC C-WMD portal, peer review progress in the development of C-WMD national strategies and support the execution of national table top exercises.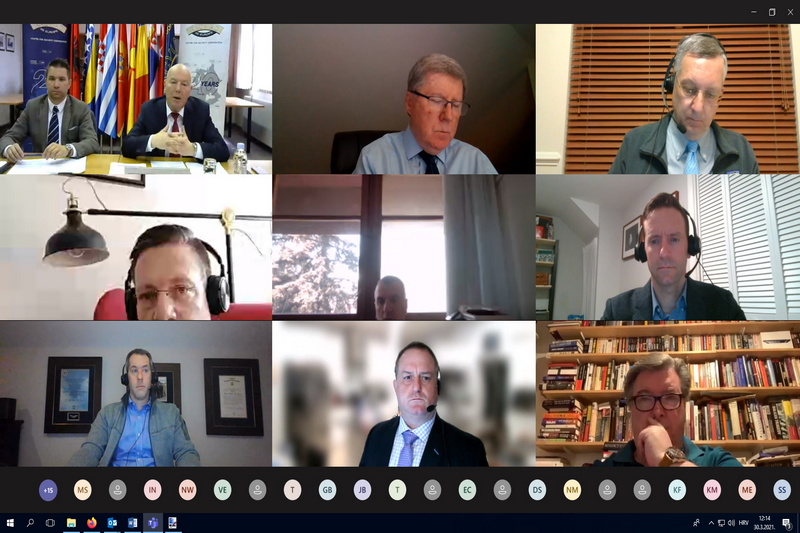 Opening the Workshop, MG (ret.) Jeronim Bazo, RACVIAC Director, underlined: "This Symposium is the second activity to take place in 2021 within the C-WMD Network, with the aim of providing plenary presentations and case-study sessions on Phase 2 C-WMD projects. This remains a crucial time for dialogue and collaboration within the region, and I am confident – especially judging from the initial participation numbers today – that we can make significant developments despite the global challenge we continue to face. Over the past five years we have run fifteen (15) workshops and conferences, amassing the expertise of over 150 experts working in the C-WMD field. As it stands, the network is currently in Phase 2: Strategic Context which consists of four (4) regional projects focused on different areas of concern within the area of counterproliferation. The long-term aim of this phase is to establish a functioning platform for enhanced regional cooperation within the field, and ultimately a self-governing multinational regional forum focused on contemporary and emerging WMD challenges. Lastly, on behalf of RACVIAC, I wish to thank all participants in advance for investing your time in this Online Symposium over the next few days. Your active participation and contributions are greatly appreciated. I wish all participants a very fruitful and productive Symposium and I look forward to the future successes of this Network and its regional projects.", concluded Director Bazo.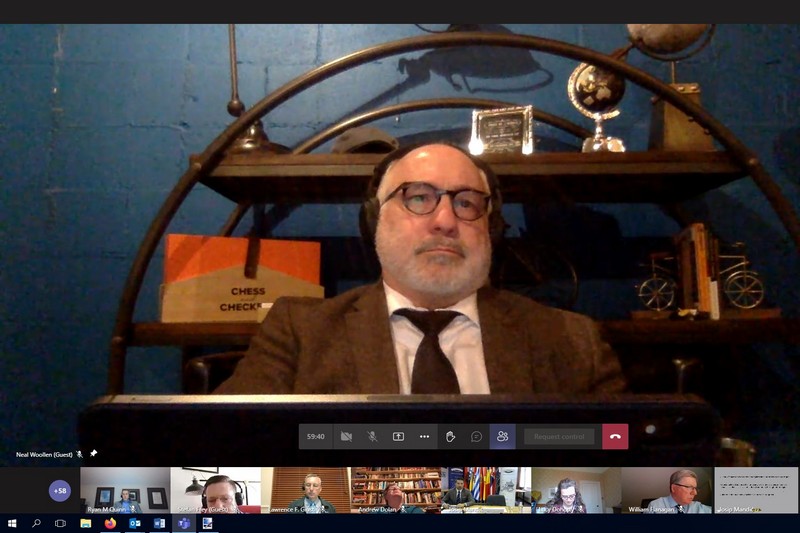 The first day of the activity was focused on Bio Security project. The opening presentation was given by Dr. Neal Woollen on the topic of "Plenary presentation and discussion on latest trends in biological risks and security"; it was followed by the 3 breakout groups which discussed a series of Case studies on Insider Threats, Intangible Technology Transfer and Bio Safety and Laboratory Security. The second day of the activity was focused on Dual Use and Emerging Technologies. It started with Mr. Andrew Dolan's presentation on "Dual Use Technology Developments", followed by the 3 breakout groups discussing Dual Use and Emergent Technology Trends, Case study on Logistic Supply Chains and Case study on Proliferation Concealment Techniques. Day three was focused on Risk Analysis and it started with Dr. Pratap Sadasivan presentation on "Nuclear Security Risk Assessment" after which followed work in 3 breakout groups covering the topics of Assessing Information & Interpretation of Risk Indicators and Prioritizing Risk Factors. All of the topics and discussions during this three day event were inevitably intertwined with the fourth project: Trends Analysis. Each day of activity finished with Mr. Andrew Dolan's wrap up.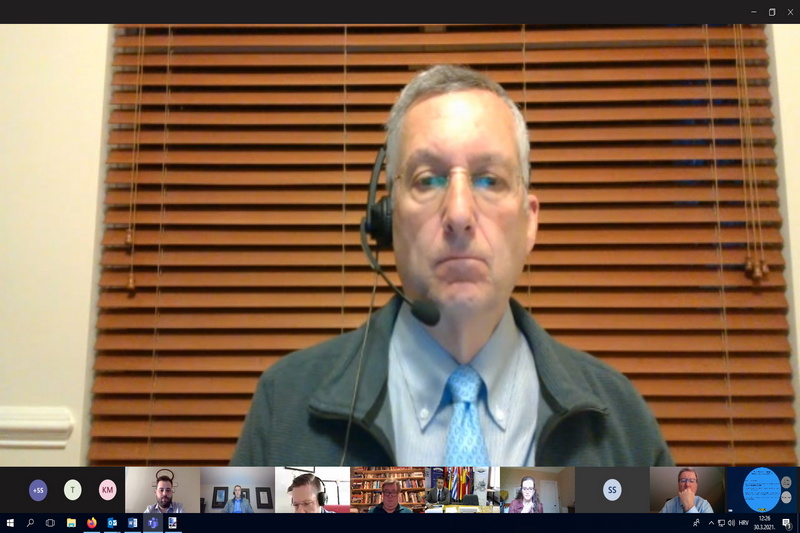 This Activity gathered more than 50 representatives from 14 countries. Activity community was comprised representatives from ministries of defence, foreign affairs, trade, interior and energy, as well as representatives from agencies, customs and civil institutes. All the participants followed the activity on-line, due to the travel restrictions and coronavirus social distancing measures.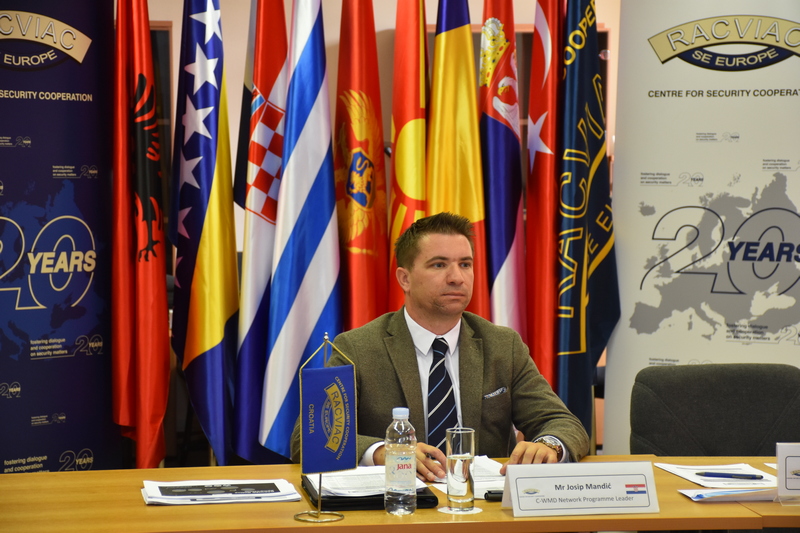 Mr. Josip Mandić, the leader of the C-WMD Network at the RACVIAC- Centre for Security Cooperation reemphasized the importance of enhanced regional cooperation in the fields of contemporary WMD proliferation challenges which will be realized through the four launched CWMD projects. For the successful accomplishment of this goal we established dedicated CWMD web portal which will support and facilitate communication and information sharing within the CWMD Network. At the very end, Mr. Mandić thanked the participants, as well as the presenters and the facilitators for thought-provoking statements and activity in general.