The 45th Annual Meeting of the Multinational Advisory Group (MAG), RACVIAC steering body, took place online today. The Meeting was organized under the chairmanship of the Republic of North Macedonia. It started with a welcome address by Mrs Radmila Shekerinska, Minister of Defence of the Republic of North Macedonia and was chaired by Mr Dragan Nikolić, State Secretary in the Ministry of Defence of North Macedonia.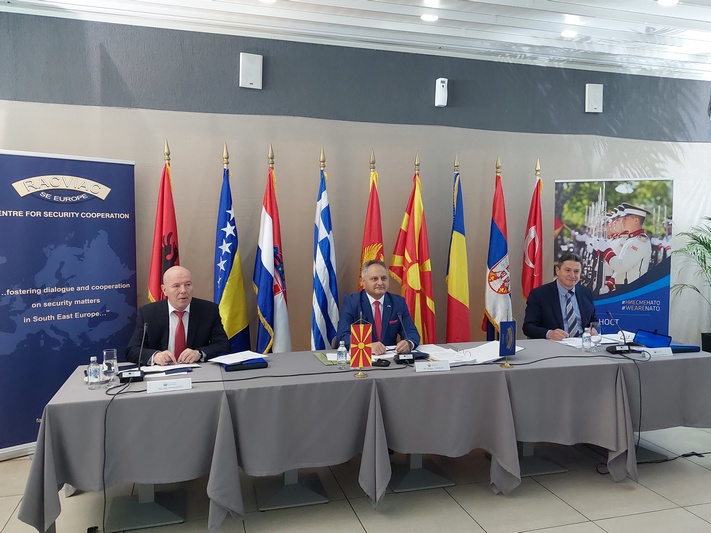 Minister of Defence of the Republic of North Macedonia, Mrs Radmila Shekerinska, addressed the participants and emphasized the RACVIAC's role in building bridges of trust and cooperation in meeting the modern challenges like cyber-threats, malicious information and even the current pandemics. The most important task of initiatives like RACVIAC is creating a sense of security and confidence in the region thus laying the foundations for freedom, democratic processes and trust, she emphasized.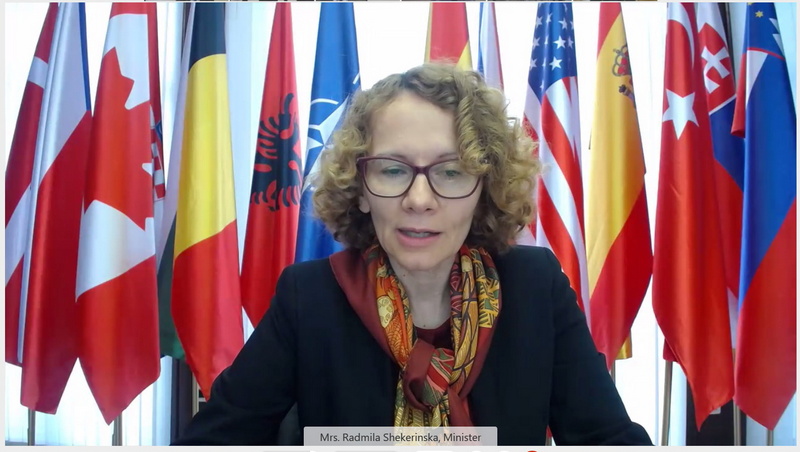 The Meeting continued with a brief presentation of the Director's Annual Report, given by the Director of RACVIAC, MG (ret.) Jeronim Bazo. As all MAG Meeting participants had been provided with an electronic version of the Report in advance, the Director highlighted only some of the most important achievements during the year 2020: "This has been a very unusual and challenging year, but each challenge in itself is a great opportunity for growing stronger. In 2020 we were living in a totally changed environment which has completely remodelled our way of living, thinking, working and doing business. The pandemic outbreak paralysed the world in many ways and new challenges and threats for each and every one of us popped up. Hence, during 2020 we shifted from in-person activities to online ones, which turned out to be a very good solution for keeping us together in fulfilling our mission." MG (ret.) Bazo took the opportunity to thank all RACVIAC Members, Associate Members, Observers, participants and partners for the support they have provided to RACVIAC so far and to ask them to continue to do so in the future as well.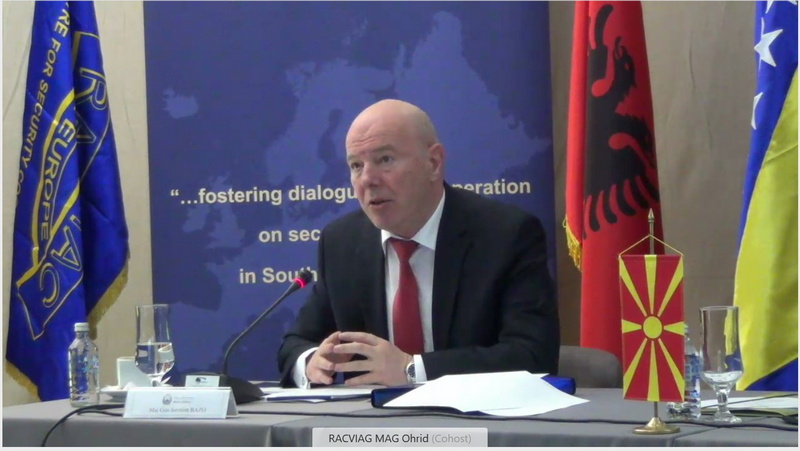 Pursuant to the Meeting Agenda, RACVIAC Programme and Activity Managers and C-WMD Network Leader gave presentations with regard to the realization of the Programme in 2020 and plans for 2021. All representatives had been provided with an electronic version of the updated Programme 2021 in advance. Chief of Administration and Finance Cell briefed MAG participants on the Realization of RACVIAC Budget for 2020, Budget for 2021, Draft Budget for 2022 and Projection until 2024.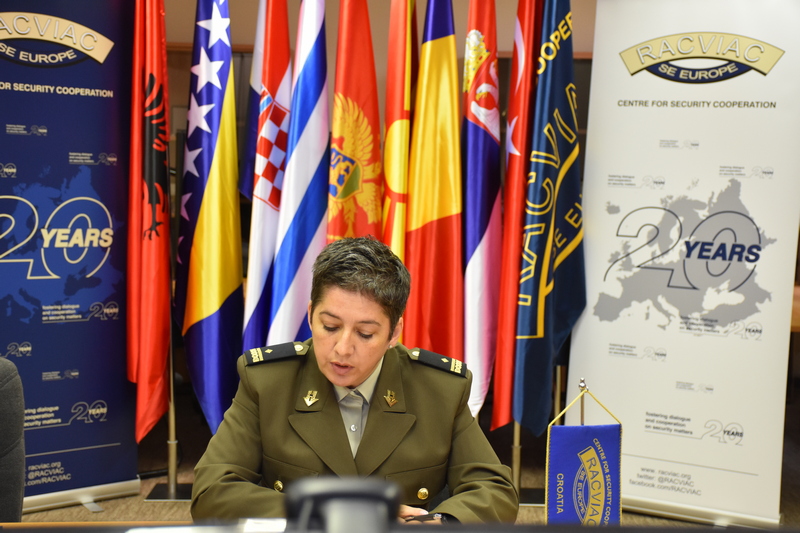 Afterwards, RACVIAC Operations Manager informed the MAG representatives about the current personnel situation in the Centre and renewed the call, especially to those Members that are not at the moment represented in RACVIAC, to send qualified personnel. The last briefing was related to the nomination of the new RACVIAC Director. All the participants supported the idea of the extension of the current Director's mandate. At the end of the MAG Meeting, the Conclusions were presented and adopted by all the participants.